Test your short term memory performance with these online screening tests:

A series of images will appear during the test. When an image is repeated:
PC and laptop users – press the space bar on your keyboard when you see a repeated image. Tablet and Smartphone users – touch only repeated images.



Start the Memory Test
Good performance is 90%+ accuracy on repeated images. Good average response time for selecting repeated images is < 900 milliseconds (0.9 seconds).
Memory Test Challenge
Choose Your Test Speed
Beginner Fast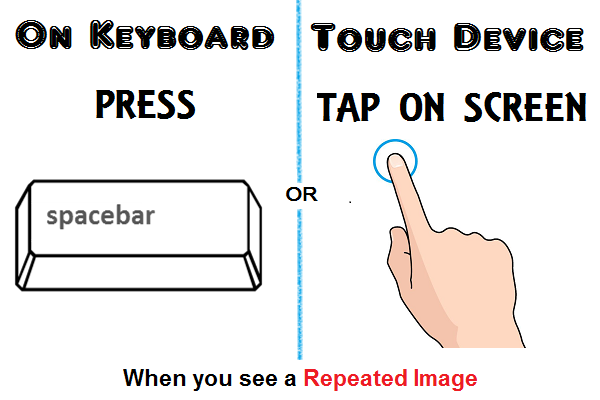 Tap Repeated Images, or Press Keyboard Spacebar
Curious to know more about your brain? Try the Healthy Brain Test to learn how diet, exercise, and sleep quality can affect brain health.
Also try these working memory tests– digit span test and spatial memory tests.
Concerned about the possibility of memory loss symptoms in someone close to you? Use the Memory Loss Checklist, a free tool for family, friends, and caregivers.
About Short Term Memory
For the purpose of a discussion on memory loss, short term memory is equivalent to very recent memories, usually measured in minutes-to-days. Examples of short term memory include where you parked your car this morning, what you had for lunch yesterday, and remembering details from a book that you read a few days ago.
When people are concerned about "short term memory loss", they are typically referring to real or perceived impairments in the ability to form new episodic and semantic memories.
Causes of Short Term Memory Loss
The causes of short term memory loss can be quite varied, ranging from neurodegenerative disorders like Alzheimer's disease, to Vitamin B-12 deficiency and certain prescription medications. See this list of memory loss causes for more detail.